Hiking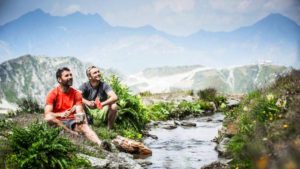 From our chalets you can hike through the Peisey Valley. Many trails have been developed and will help you discover a remarkable environment through its mountain lakes, pastures and its magnificent views.
A trail at the bottom of the valley gives you access to the Vanoise Park, so rich in flora and fauna. Chamois, ibex, marmots, golden eagles and bearded vultures.
Do not forget your camera and binoculars. Guaranteed memories…
The guides office in Peisey-Vallandry offer hiking all summer.
The guides office and escorts of Peisey-Vallandry
The guide office hours every day in Vallandry are from 5pm to 7.30pm and at the reception of the Tourist Office in Peisey on Sunday, Monday and Tuesday from 15th July 2018.
Colporteur's walks
Antoine and his team propose walks of the "Colporteur" which will delight you through the unusual places that they will show you.
antoine@baladesducolporteur.com
Tel : 06 66 68 56 79
Walks & hikes in Peisey-Vallandry can be found in

Mountaineering & Via Ferrata
A Via Ferrata in the beautiful setting of the Lanches Valley, a climbing school for your children on the CERIS blocks of stone, but also glacial or rock races for mountain enthusiasts in all its forms…
The Peisey-Vallandry guide office offers races all summer, Mont Pourri, the Dôme de la Sache…
The guides office and escorts of Peisey-Vallandry
The guide office hours every day in Vallandry are from 5pm to 7.30pm and at the reception of the Tourist Office in Peisey on Sunday, Monday and Tuesday from 15th July 2018.
Your Guide : Gille Broche
Gille Broche is a mountain specialist and lives in Villaret next to our chalets and knows all the great races of the valley.
Gilles.broche@aliceadsl.fr
The blocks of CERIS: Climbing school
73210
PEISEY-NANCROIX
Mountain biking and Deval'Bike

With its 150 km of marked trails from 1600 to 800 m altitude, the BikePark Peisey Vallandry / Les Arcs has become a reference point in the world of mountain biking. Its 25 enduro trails, cross-country and its links make it a fun area, accessible to all.
The sites of Peisey Vallandry / Les Arcs are open in full from 1st July.
The chalets are 300m from the free televillage that gives free access to an excellent network of slopes that steer you to the heart of the valley for height differences of more than 2000m.
Classic or electric mountain bikes of excellent quality are for rent at Vallandry station (INTERSPORT)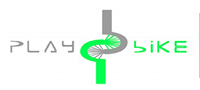 Mountain biking school
Tél : 06 50 38 52 84
White water sports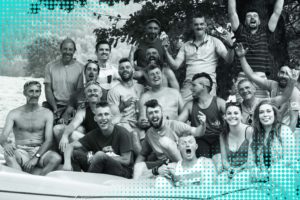 H2O Centre is on the banks of the best river for whitewater sports in France. The Haute-Isère provides the perfect water levels every year from May 1st to September 30th.
H2O has been working as a recognised professional company since 1991 and has been welcoming visitors to its modern eco sports centre since 2006. Facilities include private terraces for functions, restaurant, brasserie, sports, relaxation areas, washing facilities, picnic areas, hot showers, meeting room, reception, corporate area and Wi-Fi in a new innovative concept in the world of outdoor sports.
You'll have a great day out with our teams of river, canyon and mountain guides for rafting, canyoning, riverboarding, canoeing, whitewater and mountain activities.
Whether you're on your own, with a partner or the family, H2O has a package to suit you: rafting day, whitewater and mountain weekend, sports camps (with or without accommodation and meals). We have packages to suits children, teenagers, adults, seniors and all levels from beginners to advanced.
We have a full range of days out, whitewater weekends and multi-sport stays for stag parties, hen nights, student unions/groups, associations and school groups.
Bespoke programmes for groups of 6 and over.
Tél : 04 79 07 97 21
Web : en.h2o-rafting.com
Bathing spots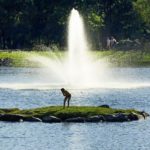 Fancy the coolness ?
Discover many lakes, waterfalls and rivers in the Peisey Nancroix Valley.
Fishing in the mountains
Fish in the Isere and Ponturin rivers
The Ponturin, is a central stream in the valley that flows into the river Isère. It counts six mountain lakes, regularly stocked with alvin and has numerous small brooks, between 700 and 2700m of elevation.
The fishing cards are available at the Tourist office in Peisey-Vallandry, at the reception of the Maison de Peisey in winter and summer seasons.
Savoie Fishing : www.savoiefishing.com
Fishing in La Plagne's lake
Open from June 2nd to September 23rd 2018.
A confidential site in a very preserved alpine setting on the edge of the Vanoise National Park.
Sources, torrents of glaciers, mossy paths in the forest: it is the kingdom of the trout (rainbow, fario) and in the Lake of the Plagne: the Canadian trout or cristivomer.
Paragliding training courses and flightS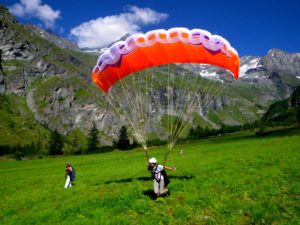 The beautiful valley of Peisey-Vallandry offers you a unique point of view for a remarkable spot of paragliding !
Close to Mont Blanc (4810m), between the peaks and glaciers of Aiguille Rouge (3200m) and Bellecôte (3417m).
Paragliding baptisms for the young and old and courses for pilots of all levels.
School of Paragliding
cedric@peisey-mountainfly.com
Other activities
Family accrobranches
Web : www.gliair.fr
Equestrian centre (horses, donkeys, ponies)
Centre équestre Le Fer à Cheval
Pont Baudin T9
73210 PEISEY-NANCROIX
Tél : +33 (0)4 79 07 92 66
Mob : +33 (0)6 22 87 31 41
Painting classes
Isabelle Desse, a watercolour artist, provides painting classes. Her workshop is just in front of our chalets.
Web : www.isabelledesse.com
Cooking classes
Patrick, the owner of the restaurant «le Coeur de Vall», can provide cooking classes a home in our chalets.
Discover
Folklore and Traditions
Peisey Vallandry is a village and a valley rich in many centuries of history.
The folklore and traditions are conserved and you can admire the vintage costumes from 15 August.
The Baroque Paths
Do you know the churches and chapels of the valley?
Peisey-Vallandry is packed with lots of little jewels of the Savoyard Baroque heritage to discover during a walk or during a guided tour.